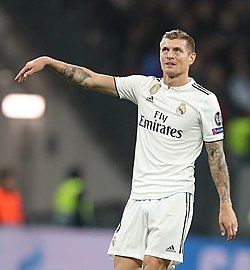 When it comes to football, big name signings are a great way of improving the team, in terms of both depth and quality. However, most clubs experience great joy when their academy product rises through the ranks to become the club's talisman. Let's take a peek at Bayern Munich.
After its foundation in 1900, the club succumbed to living under the shadows of 1860 Munich, their local rivals. However, things turned around in the 1960s when the trio of Franz Bechenbaur, Sepp Maier, and Gerd Muller became a force too strong for the club's opponents. Bayern did not only dethrone their local rivals; they also managed to scale new heights in the 1970s, winning three European Cups in succession. Since then, the club has never looked back, and their dominance in the domestic league is unmatched. This success is partly attributed to Bayern Munich FC Juniour Team, the club's youth academy established in 1902.
With 'Talent Day' and other events, the academy has been recruiting and developing football talents from Europe and other parts of the world, since its inception. However, the academy's productivity hit an all-time high following its 1995 restructuring. The results of this restructuring became so evident when the Germany N
ational Team triumphed in the 2014 World Cup tournament, with close to half of the academy alumni having started the final match of the tournament.
Current (this is 2019) and former stars, including David Alaba, Philipp Lahm, Thomas Muller, Mats Hummels, Bastian Scheinsteiger, Toni Kroos, Emre Can, and Owen Hargreaves are all graduates of Bayern academy, and they are an embodiment of just how good the institution is, when it comes to nurturing talents. In this group, we not only see World Cup winners but also numerous Champions League, Bundesliga, and English Premier League winners. Some of them depicted great leadership skills, which earned them the captain's armband.
With all the trophies and titles that these players have brought to Bayern and Germany, it is easy to understand how important the Bayern's youth system is. Given the stature of the club, most of these stars prefer not to seek greener pastures elsewhere. Players like Thomas Muller, Philipp Lahm, and Schweinsteiger have spent their prime years at the club. Thus, to say that Bayern has been Bundesliga's club of the last decade would be an understatement.